Am 28. Februar 2023 feierte der Förderverein der Technischen Fakultät an der Universität Klagenfurt sein 35-jähriges Bestandsjubiläum im Eventplateau der Raiffeisen Landesbank Kärnten.
Die Begrüßung erfolgte durch den langjährigen Obmann Christian Inzko.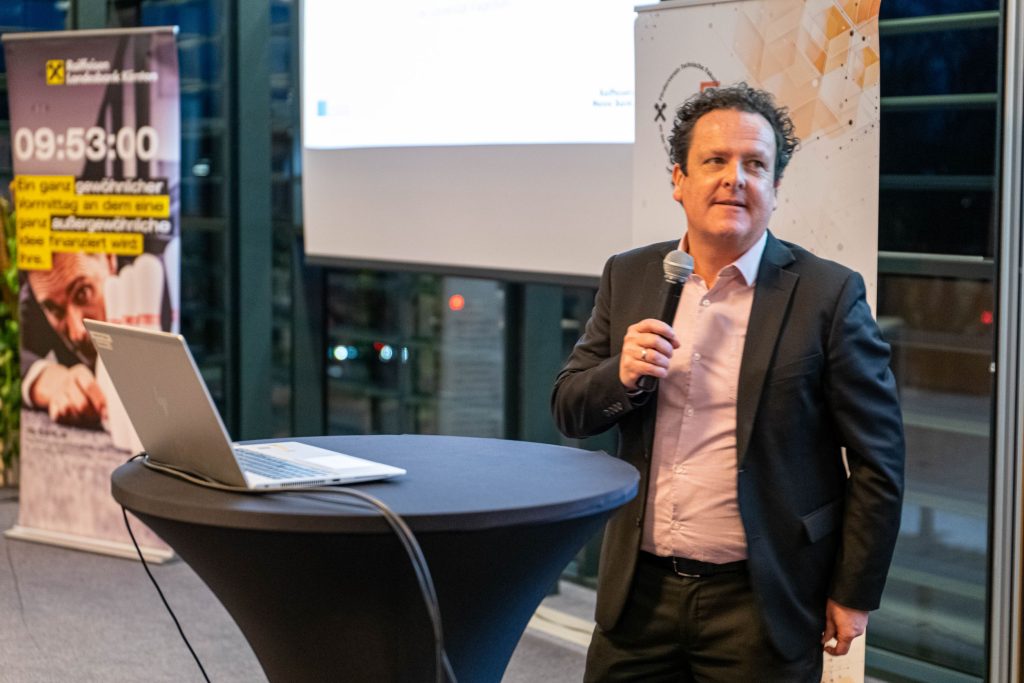 Raiffeisenvorstand Georg Messner richtete ebenfalls Grußworte an das zahlreich erschiene Publikum.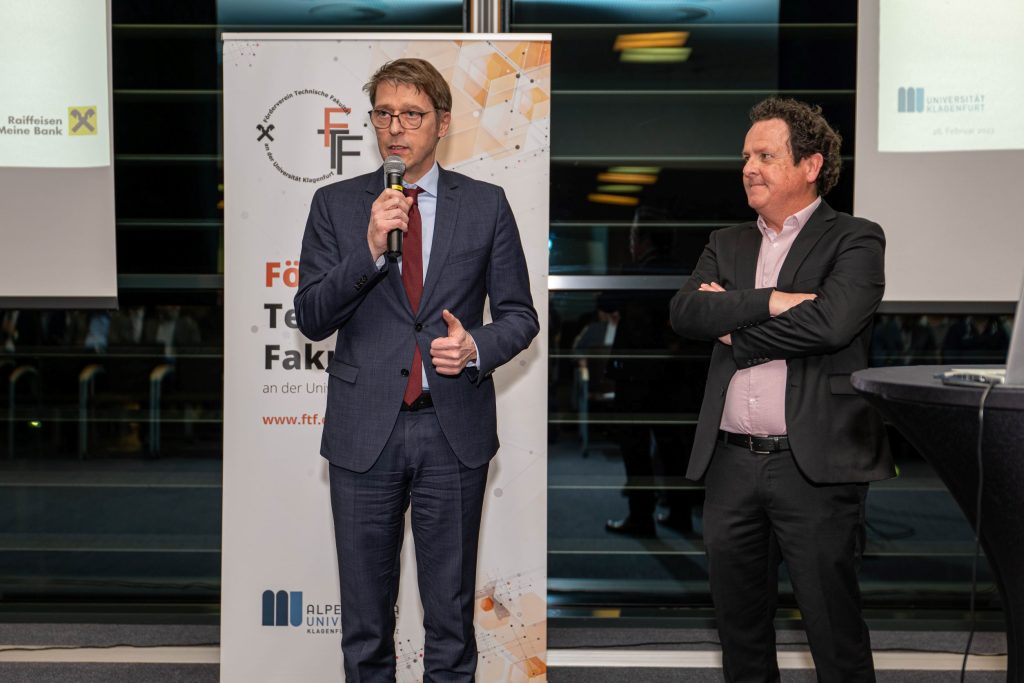 Schließlich erfolgte ein Rückblick auf die 35-jährige erfolgreiche Vereinstätigkeit.
1988 unter dem Namen "Freunde der Informatik" gegründet, hat der Förderverein es sich zum Ziel gemacht, als lebendige Plattform für die fachliche Kommunikation zwischen Wirtschaft, öffentlichen Organisationen und der Technischen Fakultät an der Universität Klagenfurt zu fungieren. Mit einem Budget von ca. EUR 410.000,– seit Bestehen des Vereins wurden zahlreiche und gut besuchte Veranstaltungen und ca. 410 TEWI-Kolloquien finanziert sowie weiters Veranstaltungen, wie z.B. JELIA 2021 (17th Edition of the European Conference on Logics in Artificial Intelligence), AAIP Workshop 2021 (2nd Alps-Adriatic Inverse Problems Workshop 2021) und mittlerweile einige Game Jams unterstützt.
Aktuell besteht der Förderverein aus 186 Mitgliedern, davon 18 Institutionellen Mitgliedern aus der heimischen Wirtschaft.
Weiters vergibt der Förderverein der Technischen Fakultät an der Universität Klagenfurt in regelmäßigen Abständen Förderungen und Preise. Jährlich werden die TEWI-Best-Performer ermittelt und Stipendien an die besten Studierenden aller Studien der Technischen Fakultät ausgeschüttet.
Der Roland-Mittermeir-Preis prämiert die beste Masterarbeit aller Studien der Technischen Fakultät.
Anlässlich der Feierlichkeiten wurden Lugas Pagitz, Johannes Schmucker und Chiara Szolderits (TEWI-Best-Performer 2020/2021) sowie Kerstin Maier (Roland-Mittermeir-Preis 2019) für ihre besonderen Leistungen geehrt.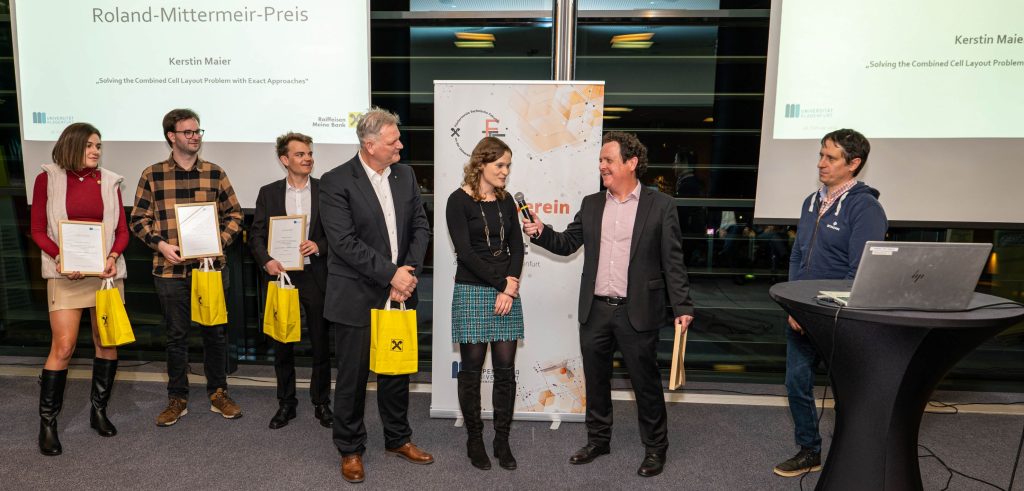 Christian Inzko legte an diesem Abend seine Obmannschaft nach 18 Jahren zurück. Sein Nachfolger Michael Kollienz vom Raiffeisen Rechenzentrum sowie der aktuelle Geschäftsführer Christian Timmerer bedankten sich herzlich für die langjährige Tätigkeit beim Förderverein.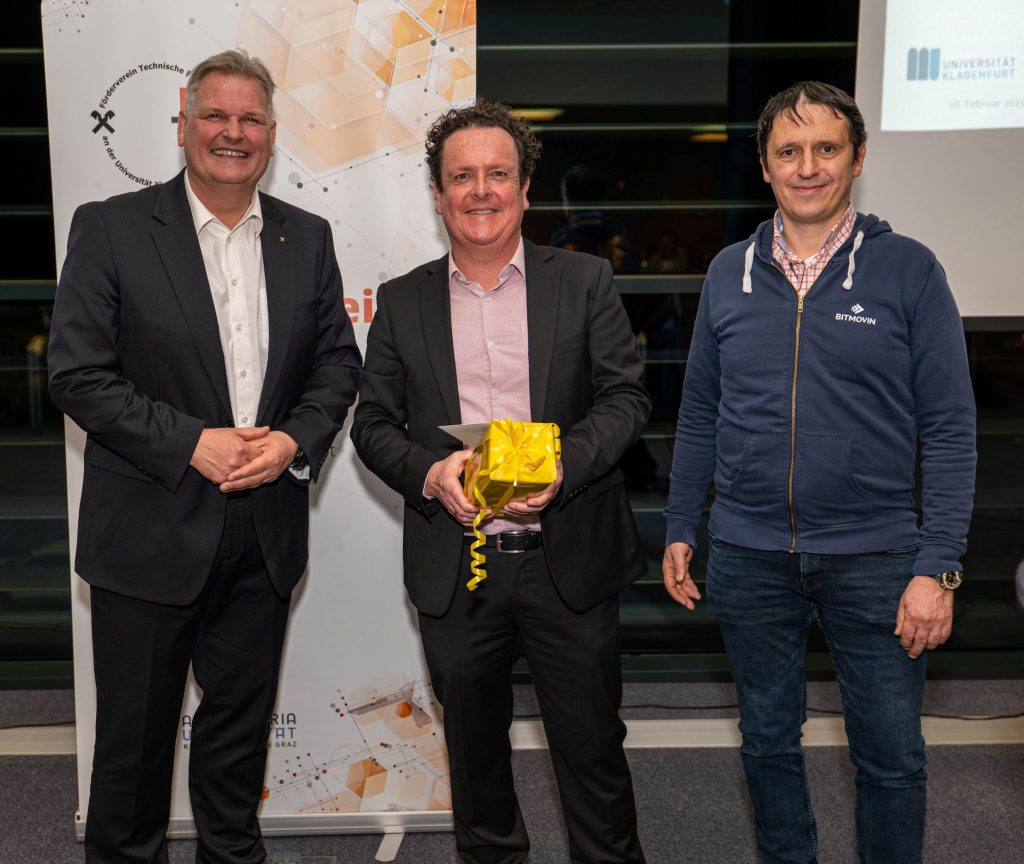 Im Anschluss gab es eine spannende Keynote & Diskussion zum Thema "Internet of Crimes – Herausforderungen für Unternehmen" vom Journalisten, Technologie-Experten und Buchautor Gerald Reischl.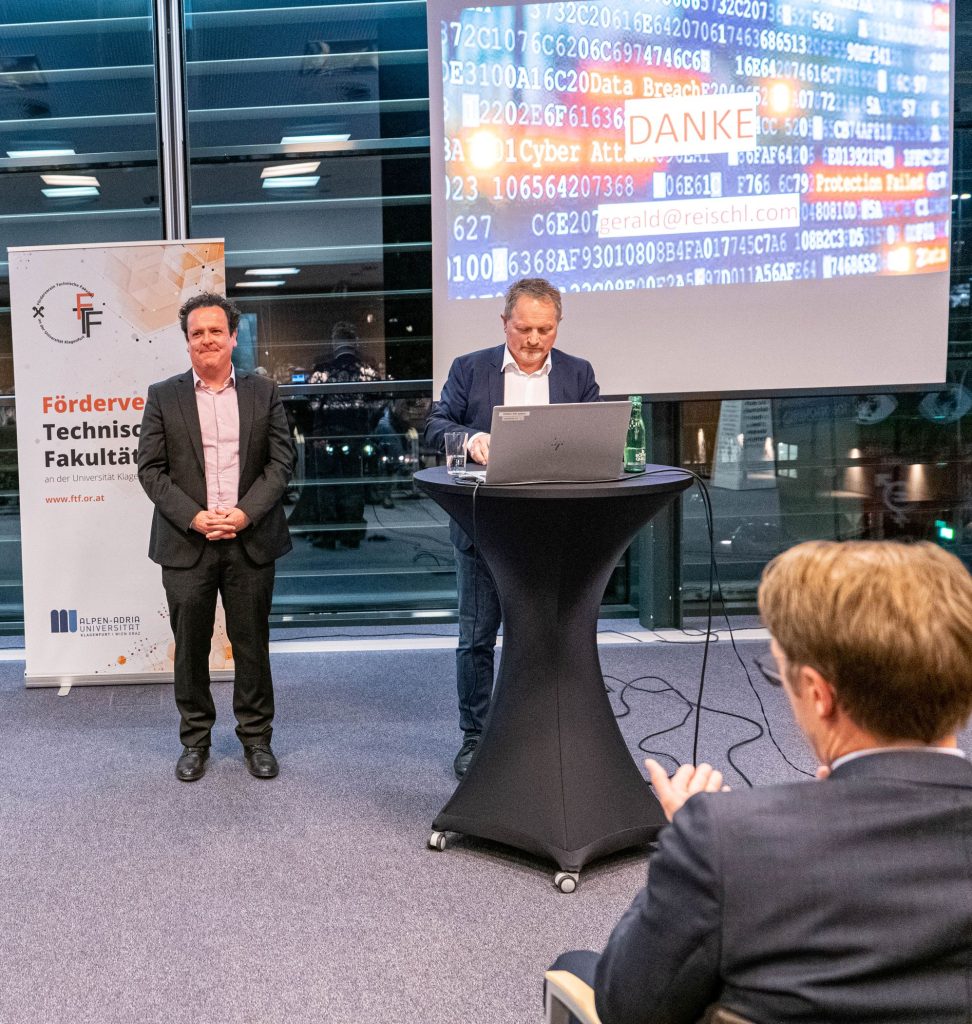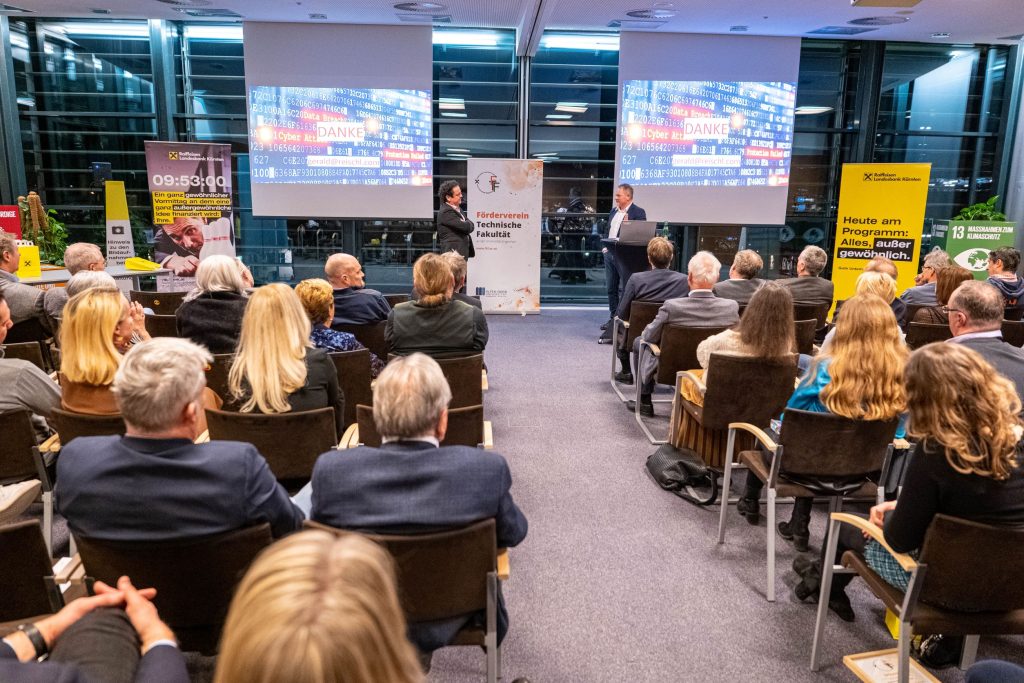 Zum Abschluss konnten sich die zahlreichen Teilnehmer bei Snacks & Getränken austauschen.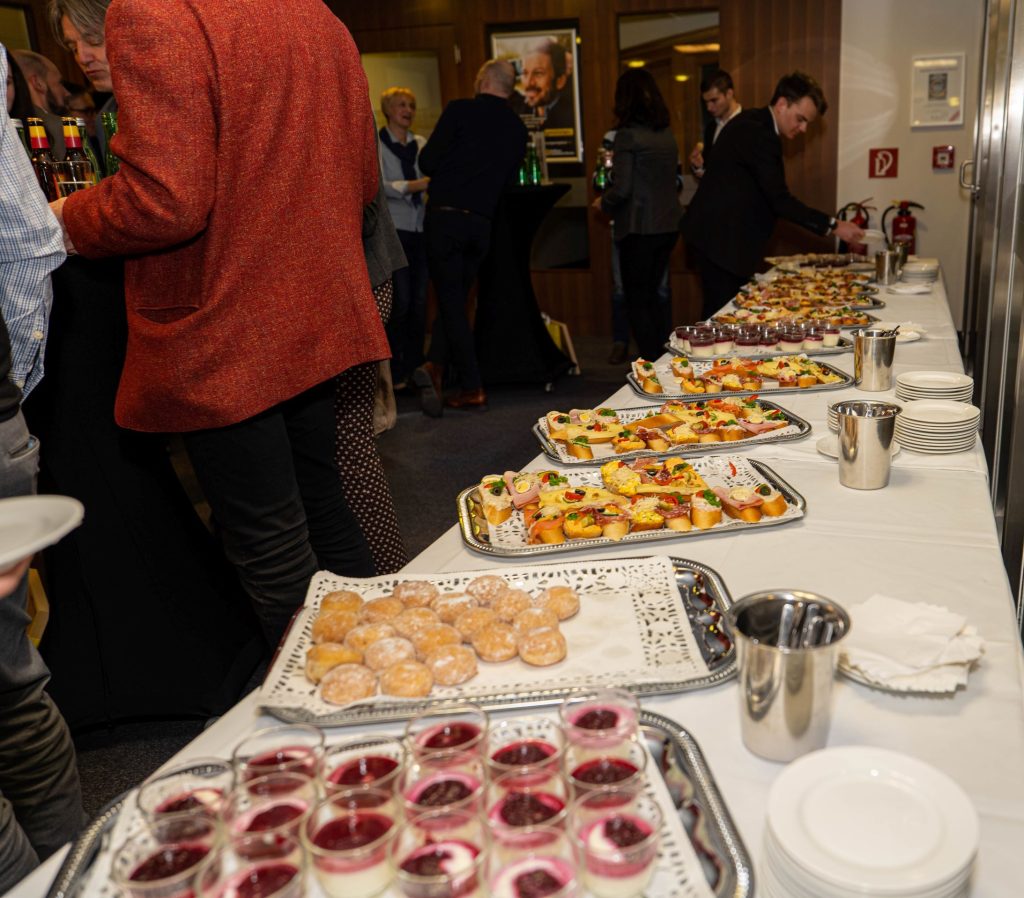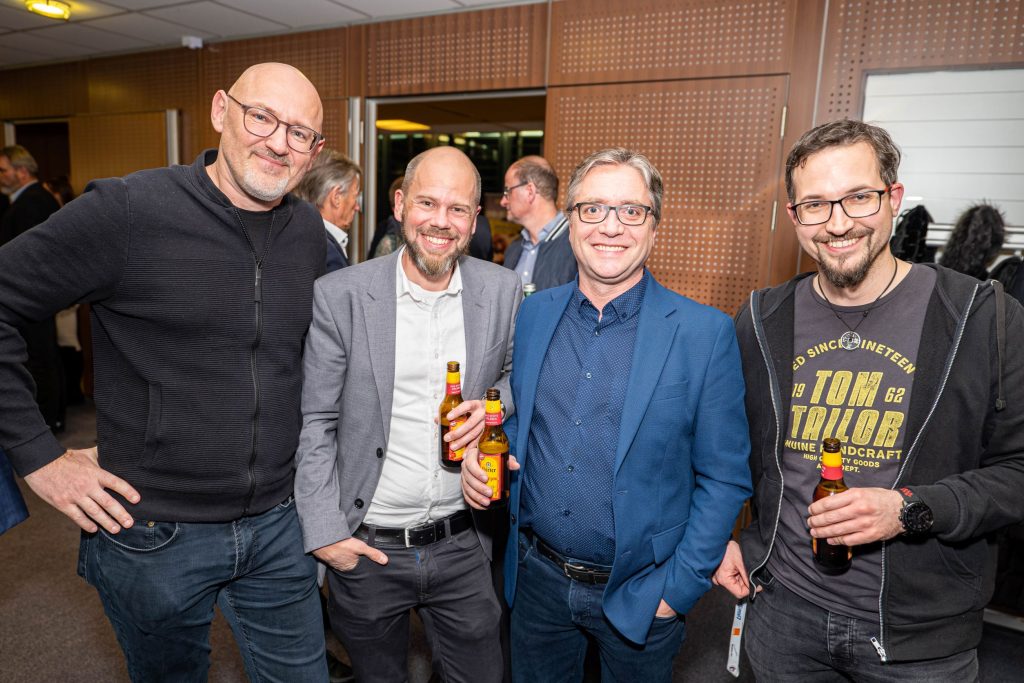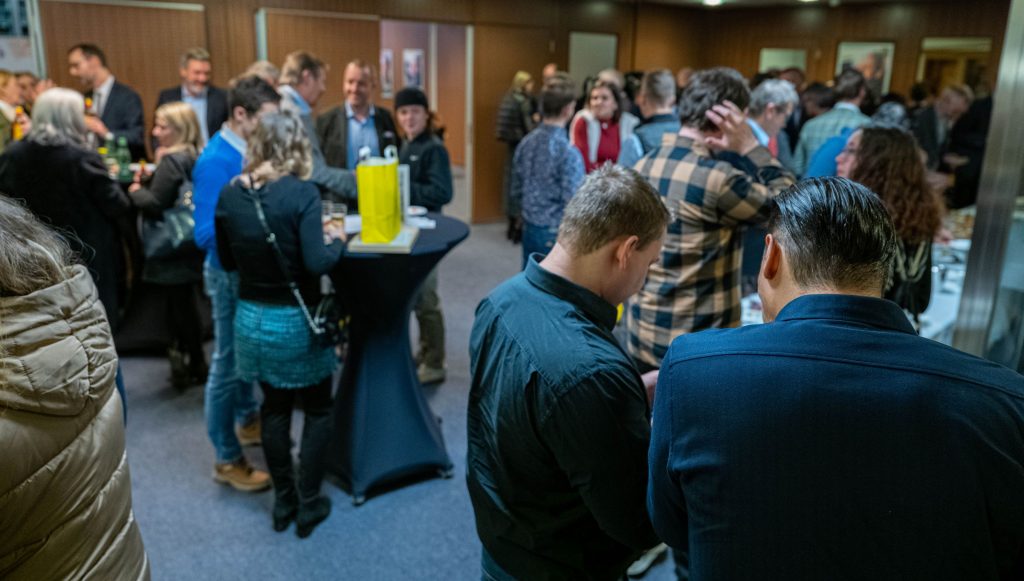 Herzlichen Dank an die Raiffeisen Landesbank sowie an die Wirtschaftskammer, Fachverband Unternehmensberatung, Buchhaltung und IT (UBIT) für die Unterstützung!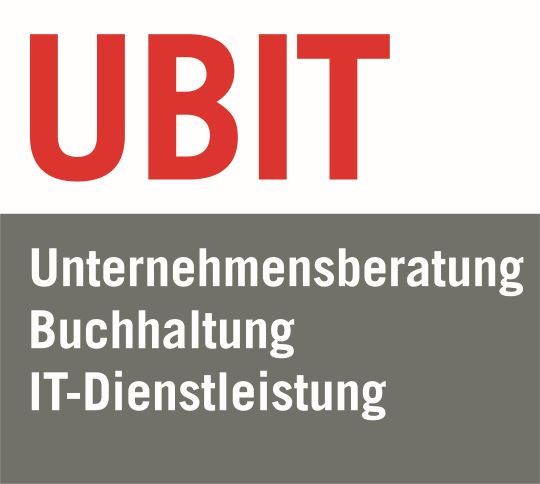 Fotocredits: Rudolf Messner, https://www.emotions4you.at/DE/