Björn Thór Jónsson, Associate Professor
IT University of Copenhagen, Denmark & Reykjavik University, Iceland
02.03.2020 | 10.00 | S.2.42
Abstract:
Scalable retrieval of high-dimensional feature vectors is an important component of many applications in multimedia and other fields, but also a very challenging problem. In this talk, we discuss the challenges of high-dimensional indexing at scale, and then present two approximate indexing methods designed for large-scale retrieval. We present results from experiments with the two largest feature collections reported in the literature, 28.5 billion SIFT features on a single server and 42.9 billion SIFT features in a distributed setting, and demonstrate an application with interactive retrieval over the 99.2 million images of the YFCC100M collection.
CV:
Björn Þór Jónsson is an Associate Professor at the IT University of Copenhagen, Denmark, and Reykjavík University, Iceland. Björn works in the broad field of Multimedia Analytics, applying multi-dimensional analysis concepts and techniques to large-scale multimedia collections.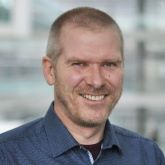 Previously, Björn studied scalability of multimedia retrieval, where he was involved with the two largest feature vector collections reported in the literature. Björn has a special interest in promoting demonstrations, live events, and reproducibility, e.g. serving as Reproducibility Chair for ACM Multimedia 2019 and 2020. He served as general co-chair for MMM 2017 and CBMI 2019, and will co-organize ACM ICMR 2020 and SISAP 2020.