Thursday, May 12th 2022 | 2 pm (CET) | Room: HS 6 |
Leonardo Galteri, PhD | University of Florence
Abstract: In the latest years, we have witnessed a growing number of media transmitted and stored on computers and mobile devices. For this reason, there is an actual need to employ smart compression algorithms to reduce the size of our media files. However, such techniques are often responsible for severe reduction of user perceived quality. In this talk we present several approaches we have developed to restore degraded images and videos to match their original quality, making use of Generative Adversarial Networks. The aim of the talk is to highlight the main features of our research work, including the advantages of our solution, the current challenges and the possible directions for future improvements.
Bio: Leonardo Galteri is a Postdoctoral Researcher and Adjunct Professor at the University of Florence.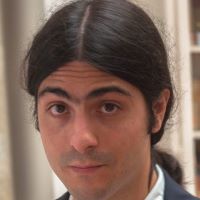 His research activity is focused on computer vision and pattern recognition techniques. Most of his work involves image and video reconstruction, compression artifact removal and noise removal.
In 2018 he obtained the title of PhD, presenting a thesis on the detection of objects in compressed images and videos using techniques based on deep learning. Throughout his research activity, he has participated in various European, national and technology transfer projects with different responsibilities. He is co-founder and Head of Engineering at Small Pixels s.r.l., a startup company that offers technological solutions for real-time video restoration and enhancement.