Friday, July 15, 2022 | 10:00 am (CET) | Room: S.2.42
Prof. (FH) PD Dr. habil. Mario Döller | FH-Rector at the University of Applied Science FH Kufstein Tirol
Abstract: Computer vision and AI methods are percolating many branches nowadays. Also in the research field of real estate rating computer vision and AI methods have lead to very interesting innovations. In this research talk, real estate classification by AI-enabled computer vision techniques is discussed.
The talk will give an overview of recent research efforts in the field and focus on latest findings of our research group. This consists of age or heating demand prediction of real estates by photographs as well as the analysis of satellite images for detecting building footprints.
Bio: Prof. (FH) PD Dr. habil. Mario Döller (male) obtained his PhD from the University of Klagenfurt (Austria) in 2004 and his lecturing qualification in computer science from the University of Passau (Germany) in 2012. Currently, Dr. Döller is full professor for multimedia and web based information systems and FH-Rector at the University of Applied Science FH Kufstein Tirol. Dr. Döller is an active member of the MPEG and JPEG consortium (worked as Session Chair on the standardization of the MPEG Query Format).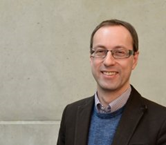 Besides, he was invited as scientific expert to the Media Annotation Working Group of W3C. Furthermore, he is in the PC of numerous conferences and participated on the organization committee of EuroPar 2002, MUE 2010, SMPT 2010. Dr. Döller is author or co-author of more than 80 scientific publications and has numerous contributions to standardization bodies. Besides, he holds a patent (RDF DB) and awards (e.g. Best Paper Awards). His research in the area of computer vision (e.g., automated real estate rating) has been awarded by MIT Technology Review in the category Most Thought-Provoking Papers 2018. In 2020, his work in automated mobility has been awarded by the 3rd place in the FFG Galileo Masters challenge.