Friday, July 15, 2022 | 02:00 pm (CET) | Room: S.2.42
Dr. Shajulin Benedict | Indian Institute of Information Technology Kottayam
Abstract: IoT-enabled applications increase tremendously in various sectors, such as transportation, healthcare, education, agriculture, and so forth. These applications sense properties using sensors, perform intelligence, and apply the findings using actuators. Instead of submitting sensor data directly to the cloud, intelligence could be performed with the inclusion of several edge/fog nodes. This improves the privacy and computation time of applications. This talk will provide insights on edge intelligence techniques for such IoT-enabled applications. In addition, a few protocols that are involved in such applications are discussed.
Bio: Dr. Shajulin Benedict graduated in 2001 from Manonmaniam Sunderanar University, India, with Distinction. In 2004, he received M.E Degree in Digital Communication and Computer Networking from A.K.C.E, Anna University, Chennai. He is the University second rank holder for his masters. He did his Ph.D degree in the area of Grid scheduling under Anna University, Chennai (Supervisor – Dr. V. Vasudevan, Director, Software Technologies Group of TIFAC Core in Network Engineering). After his Ph.D award, he joined a research team in Germany to pursue PostDoctorate under the guidance of Prof. Gerndt. He served as Professor at SXCCE Research Centre of Anna University-Chennai. Later, he visited TUM Germany for teaching Cloud Computing as Guest Professor of TUM-Germany.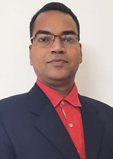 Currently, he teaches Internet of Things at the Technical University Munich, Germany; he is affiliated to TUM Germany and to the Indian Institute of Information Technology Kottayam, Kerala, India, an institute of national importance of India. He serves as Director/PI/Representative Officer of AIC-IIITKottayam (Sec.8 Company) for nourishing young entrepreneurs of India. His research interests include IoT Cloud, Performance Analysis of IoT Applications, Cloud Scheduling, Edge Analytics, and so forth.