Friday, July 8, 2022 | 02:00 pm (CET) | Room: B01b.0.203, Lakeside Park
Jun. Prof. Dr. Bernhard Standl | Karlsruhe University of Education
Abstract: When it comes to integrating digital technologies into the classroom in higher education, many teachers face similar challenges. Nevertheless, it is difficult for teachers to share experiences because it is usually not possible to transfer successful teaching scenarios directly from one area to another, as subject-specific characteristics make it difficult to reuse them. To address this problem, instructional scenarios can be described as patterns that have been used previously in educational contexts. Patterns can capture proven teaching strategies and describe instructional scenarios in a consistent structure that can be reused. Because priorities for content, methods, and tools are different in each domain, a consensus-tested taxonomy was first developed with the goal of modeling a domain-independent database to collect digital instructional practices. In addition, this presentation will present preliminary insights into a data-driven approach to identifying effective instructional practices from interdisciplinary data as patterns. A web-based application will be developed for this that can both collect teaching/learning scenarios and individually extract scenarios from patterns for a learning platform.
Bio: Bernhard Standl is a tenure-track professor of Informatics Education at the Karlsruhe University of Education. His research focuses on modeling teaching concepts as pedagogical design patterns and on a data-driven identification of effective teaching-learning scenarios and their reuse in practice.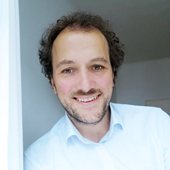 He received his Ph.D. in informatics education from the University of Vienna and where he was also active as a research assistant in educational projects and in a European Union's funded project and research associate (post-doc) at the Vienna University of Technology. In addition, he worked as an informatics teacher at a high school in Vienna for more than 10 years. He gained international experience as a Fulbright Visiting Scholar at Missouri State University, Springfield, MO, USA.