Thursday, June 22, 2023 | 10:00 am (CET) | Room: HS 9 | Alpen-Adria Universität Klagenfurt
Priv.Doz. Tamer Khatib, MSc. PhD.
Abstract: This talks presents a mapping of technical vocational education and training (TVET) for photovoltaic (PV) systems in Palestine. A comprehensive analysis of PV system TVET courses as well as PV system market in Palestine will be presented in this talk. This analysis covers the content of PV TVET courses, the ability of courses' trainers, training tools and labs, required skills as well as the ability of TVET graduates.  Moreover, feedback from photovoltaic system's experts as well as owners and users of PV systems (corporate size) will be presented. Finally future required topics for training are predicted based on market analysis. Moreover, future jobs in the field of photovoltaic system are predicted as well.
Bio: Tamer is researcher in photovoltaic power systems. He holds a B.Sc. degree in electrical engineering from An-Najah National University (ANNU), as well as a M.Sc. degree and a Ph.D degree in electrical, electronic and systems engineering from National University of Malaysia (UKM). In addition he holds Habilitation degree in renewable and sustainable energy from Alpen Adria Universitat (AAU).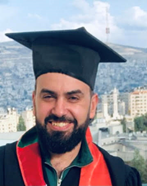 Currently he is an Associate professor of renewable energy and Director of Scientific Centers at ANNU. In addition to that, he is the director of An-Najah Company for Consultancy and Technical Studies (sister research company of ANNU). So far, he has 2 patents, 4 books and 140 research articles, while his current h-index is 40. He has supervised 4 Ph.D researches, 22 master researches and 60 bachelor researches.