Ali C. Begen | IEEE ComSoc Distinguished Lecturer | May 10, 2016 | 15:30 | Seeparkhotel (co-located with mmsys2016.itec.aau.at)
Abstract: Watching video over the Web is without a doubt the most popular way to access both free and premium content on connected devices for all kinds of consumers from novices to professionals. The underlying technology, called HTTP adaptive streaming, is quite straightforward; however, it does not always result in the most pleasant viewer experience due to quality fluctuations. This can cause dissatisfaction for consumers, leading to revenue loss for providers in both managed and unmanaged video services. In this talk, we will explain a new approach to adaptive streaming that we refer to as content-aware streaming. This is not just another adaptive streaming algorithm but a completely untraditional streaming toolset that enables premium viewer experience with minimal cost to the provider. After we briefly cover what solutions have been proposed for existing problems, and what worked and did not work for consumers and providers, we take a stab at clarifying some of the recent public announcements that have been largely misunderstood by the streaming community. Most importantly, we explain why content-aware encoding is not the solution by itself to the problems most providers are facing today.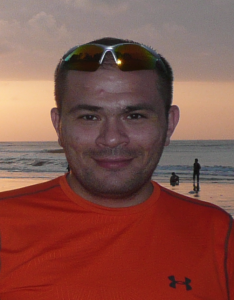 Bio: Ali C. Begen has joined MediaMelon, Inc. as the principal architect for streaming technologies in February 2016, where he is currently heading the development efforts for MediaMelon's content-aware streaming solutions that enable premium viewer experience while minimizing operational costs and improving profitability. He is also a co-founder of Networked Media, a technology company that offers consulting services to industrial, legal and academic institutions in the IP video space. He has been a research and development engineer since 2001, and has broad experience in mathematical modeling, performance analysis, optimization, standards development and intellectual property innovation. Between 2007 and 2015, he was with the Video and Content Platforms Research and Advanced Development Group at Cisco, where he has architected, designed and developed algorithms, protocols, products and solutions in the service provider and enterprise video domains. Since 2007, he has been leading professional and academic projects, and teaching graduate-level courses and giving lectures in universities around the world. Ali holds a Ph.D. degree in electrical and computer engineering from Georgia Tech. He received a number of scholar and industry awards, and he has editorial positions in prestigious magazines and journals in the field. He is a senior member of the IEEE and a senior member of the ACM. More recently, in January 2016, he was elected as a distinguished lecturer by the IEEE Communications Society. Further information on his projects, publications, keynotes, tutorials, and teaching, standards and professional activities can be found at http://ali.begen.net.