The review of the TEWI colloquia of Prof. Wen-Huang Cheng from May 10, 2017 comprises the slides.
Slides:
Abstract and Bio:
People are interested in predicting the future. For example, which films will bomb or who will win the upcoming Grammy awards? Making predictions about the future is not only fun matters but can bring real value to those who correctly predict the course of world events, such as which stocks are the best purchases for short-term gains. Predictive analytics is thus a field that has attracted major attention in both academia and the industry. As social media has become an inseparable part of modern life, there has been increasing interest in research of leveraging and exploiting social media as an information source for inferring rich social facts and knowledge. In this talk, we will address an interesting and challenging problem in social media research, i.e., predicting social media popularity. We aim to discover which image posts on social media are the "stars of tomorrow", those will be the most engaging for social media audiences, e.g., receiving the most likes. Sociological finding and our novel solutions to effectively develop a structured modeling for popularity dynamics will be presented.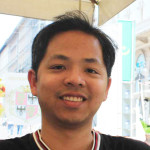 Wen-Huang Cheng received the B.S. and M.S. degrees in computer science and information engineering from National Taiwan University, Taipei, Taiwan, in 2002 and 2004, respectively, where he received the Ph.D. (Hons.) degree from the Graduate Institute of Networking and Multimedia in 2008. He is an Associate Research Fellow (Associate Professor) with the Research Center for Information Technology Innovation (CITI), Academia Sinica, Taipei, Taiwan, where he is the Founding Leader with the Multimedia Computing Laboratory (MCLab), CITI, and an Associate Research Fellow with a joint appointment in the Institute of Information Science. Before joining Academia Sinica, he was a Principal Researcher with MagicLabs, HTC Corporation, Taoyuan, Taiwan, from 2009 to 2010. His current research interests include multimedia content analysis, multimedia big data, deep learning, computer vision, mobile multimedia computing, social media, and human computer interaction. He has received numerous research awards, including the 2016 Y. Z. Hsu Scientific Paper Award, the 2015-2016 Presidential Achievement Award of Rotary International, the Outstanding Youth Electrical Engineer Award from the Chinese Institute of Electrical Engineering in 2015, the Top 10% Paper Award from the 2015 IEEE International Workshop on Multimedia Signal Processing, the Outstanding Reviewer Award from the 2015 ACM International Conference on Internet Multimedia Computing and Service, the Prize Award of Multimedia Grand Challenge from the 2014 ACM Multimedia Conference, the K. T. Li Young Researcher Award from the ACM Taipei/Taiwan Chapter in 2014, the Outstanding Young Scholar Awards from the Ministry of Science and Technology in 2014 and 2012, the Outstanding Social Youth of Taipei Municipal in 2014, the Best Reviewer Award from the 2013 Pacific-Rim Conference on Multimedia, and the Best Poster Paper Award from the 2012 International Conference on 3D Systems and Applications. He is APSIPA Distinguished Lecturer.