Prof. Liang ZHANG (Leon) Ph.D | July 5, 2019 | 10:00 | S.2.69
Abstract:
Dynamic, distributed and open business forces enterprises to support various critical requirements, such as, timely reacting to changes, properly reusing business assets and smoothly collaborating with external partners. Existing approaches focus on mechanisms dealing with heterogeneity, but there is a lack of frameworks enabling legacy business processes performing collaboration in an open service environment. This paper proposes the L2L service framework featuring reactive IoT event messaging and coordinator-based collaborating between autonomous enterprises. Along with the emerging of coordinators, L2L empowers on-the-fly business process collaboration with dynamic changes. We present our experiments with a real-world scenario from the shipping industry of China.
CV: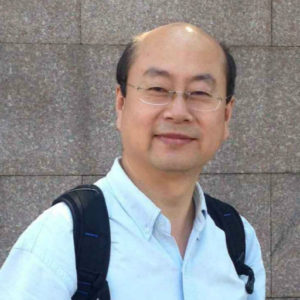 Liang Zhang is a Professor of Computer Science at Fudan University, China. He received B.S. and Ph.D. degrees in computer science from Wuhan University, China. He has published over 70 journal and conference papers concerning multimedia databases, digital library, web services, and recently business process management (BPM). He is a Steering Committee Member of ICSOC, and has been the PC co-Chair of ICSOC 2013, General co-Chair of ICSOC 2012, publicity co-chair of BPM 2011, program co-chair of CBPM 2011, and NDBC 2011. His current research interests include XaaS infrastructure for CPS, and collaborative workflows for instant virtual organizations. He has been collaborating with Jianwen Su's group at the University of California, Santa Barbara, Jian Yang's group at Macquarie University, and Marlon Dumas at Tartu University. Recently, he collaborates with Prof. Hong-Linh Truong Aalto University, Finland, for IoT/BPM integration research. Dr. Zhang's research has been supported by NSFC and other national agencies.