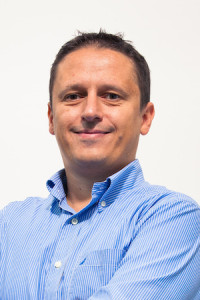 Ass.-Prof. Dipl.-Ing. Dr. Christian Timmerer | Mi, 25.06.2014 | 17:00-18:30, HS 2
Abstract: Adaptive media streaming has entered our daily lives and we see large-scale deployments within heterogeneous environments. State of the art techniques adopt a client-centric, pull-based approach which is deployed over the top of the existing delivery infrastructure. Interestingly, this kind of approach turns out to be very efficient and scales very well thanks to efficient audio-visual coding formats, adaptive client behavior, and re-use of already deployed infrastructure such as servers, proxies, caches, and content distribution networks (CDNs). This talk will review past and present adaptive media streaming approaches and present dynamic adaptive streaming over HTTP (DASH) in detail. At the end of the talk we will present and discuss future challenges in this domain.
This talk is part of / dieser Vortrag ist Teil der Ringvorlesung Informatik und Informationstechnik SS2014.