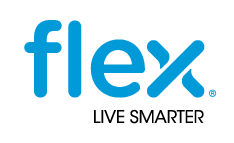 Flex Althofen ist Teil eines internationalen Technologieunternehmens, das weltweit mehr als 200.000 Mitarbeiter in über 30 Ländern beschäftigt.
Am Standort Althofen entwickeln über 850 Mitarbeiter intelligente Produkte für eine vernetzte Welt. Doch was kann man sich darunter vorstellen? Sei es der kleinste Lautsprecher der Welt oder ein hochmodernes Insulingerät bis hin zu tonnenschweren Maschinen, Flex produziert alles. Am Kärntner Standort hat man sich auf elektronische Module und Komplettgeräte für hochkarätige, internationale Kunden aus der Medizintechnik, Automobilindustrie und Industrietechnik spezialisiert. Der Fokus sowohl in der Produktion als auch in der Forschung liegt insbesondere in Robotertechnologien, Automatisierungstechnik, Industrie 4.0 und IoT (Internet of Things).
Einer der besten Arbeitgeber Österreichs – Flex Althofen wurde 2018 mit dem "Great Place to Work" Award ausgezeichnet. Warum? Weil, bei Flex Althofen die Mitarbeiter den Unterschied machen. Neben einer Kantine, einem Betriebsrestaurant, bietet Flex einen wöchentlichen Massagedienst im Haus, jährliche gemeinsame Feste sowie die Chance in einem internationalem Unternehmen eine Karriere zu starten.